Thank you, thank you, thank you...
Today we ate BBQed steaks...and corn straight off the cob...and bought strawberries for .98 cents a carton...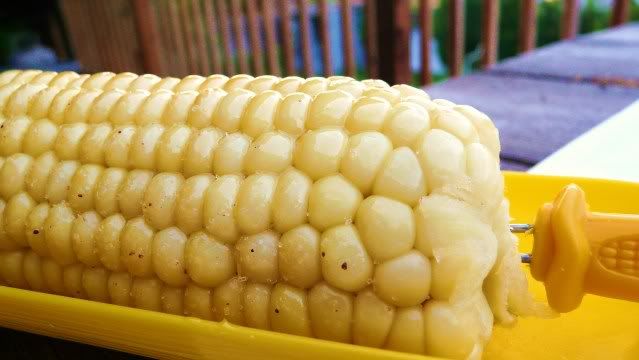 and my boy brought me a beautiful bouquet of "front yard" flowers...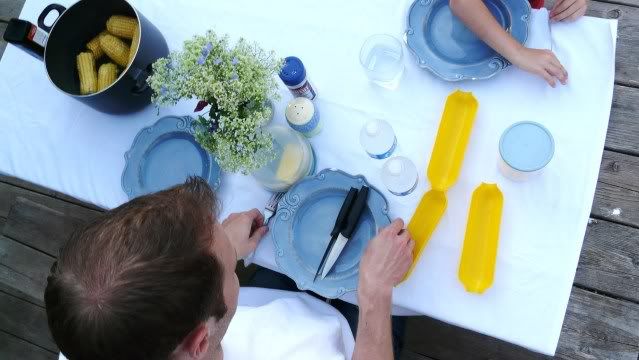 ...and we dined out on the deck as a family... and soaked up your warmth...and listened to the little girls next door squeal and run through their yard as their family assembled their brand new swing set.
My little guy's freckles grow darker each day. His bath water is delightfully gray, and his feet smell like a hobby farm. All just seems oh so right with the world...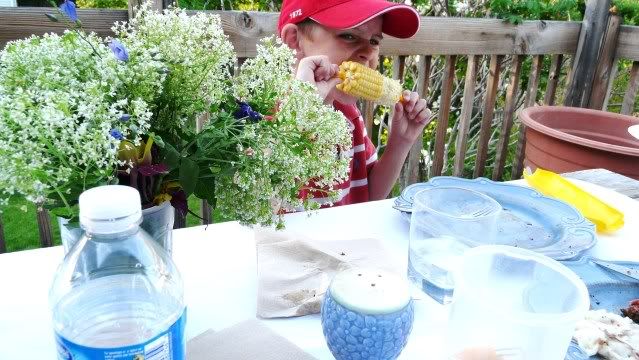 We're only 3 days in, and already we have enough Popsicle sticks to build a fairly large mansion for a few fortunate neighborhood birds. One Question: Who is pregnant, has two thumbs, and is responsible for eating 90 to 95 percent of said Popsicles in the house? Answer: THIS GIRL right here!!! (points at self with, yes, you guessed it, her two thumbs...)
I sure love you, June.
You are one crazy-awesome chick...
Let's keep it friendly (and sunny, and warm-ish) mmmkay?
Kay.
Love,
Lola