the nursery is painted!!
(scream with me now - ahhhhhhhhh! woo-hoo! yaaaaay!)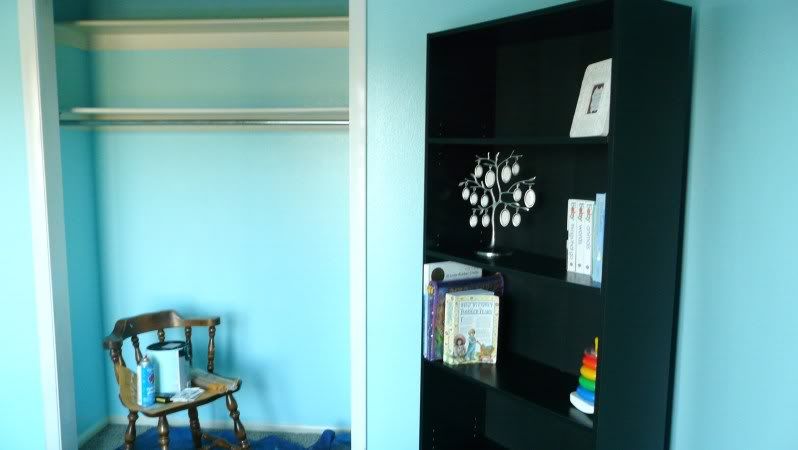 the hubs is an absolute
s.a.i.n.t.
(a SAINT i tell ya)
do you know what i did?
i picked the color, had him paint the entire first coat (while i was at the zoo with kort) and when i came home, do you want to know what i said? well, it was something along the lines of:
"oh no...i think i hate it...i've made a huge mistake... possibly the biggest little mistake of my life, wait, let me go look at it again...uh oh, I really don't think i like it... wait, maybe it's not so bad, let me go look at it again...oh geez...yep, totally hate it. hate it!"
so the hubs (being the amazing person that i love) said.
"that's okay, it can be like a primer coat."
then he drove to the store, bought the new paint color i selected, and repainted all over again.
no eye rolling coupled with numerous "i can't believe you's"
no sighs and grunts as he made his way out the door...
just a man of brawn and action.
bless that man of mine.
do you want to know who else is a saint? my dear, dear friend
natasha
who offered to come help me prep the room and start painting earlier last week, and was totally the CATALYST that got things moving in the right direction. do you want to know who else is a saint? our friend
ben
who helped the hubs paint while i was at the zoo.
we have such great friends...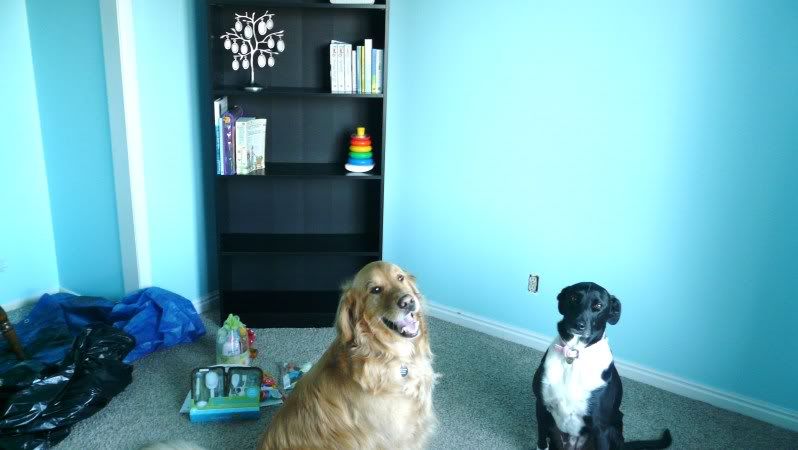 everyone
is excited. (especially the bub-meister...if you couldn't tell...)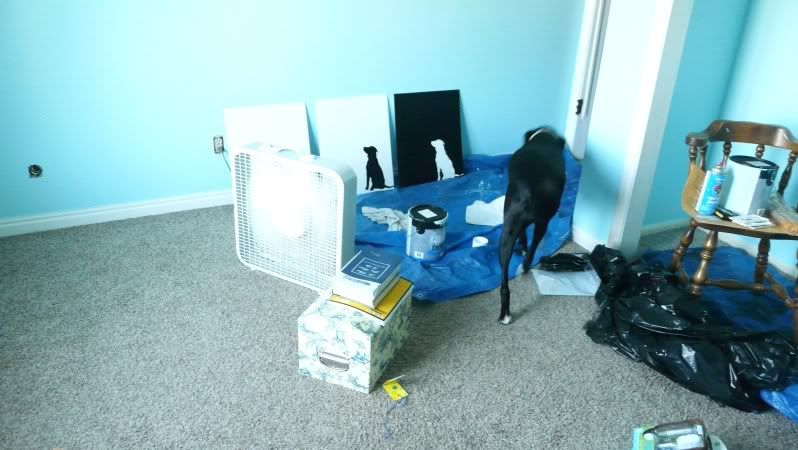 i can't wait to show you the finished product! i will probably be m.i.a. a lil' bit throughout this week while i paint furniture, craft, recruit my mother in law to sew the crib bedding, and generally go nuts (in a good way) getting this little labor of love pulled together.
my back is in horrific amounts of pain,
my feet, ankles, and fingers have decided to get puffy
(which is freaking me out and making me feel panicky and claustrophobic)
and mr. baby bob is wiggling and jiggling and making all of us smile.

...and my nursery is painted!!!!!
(wait, i already said that, didn't i? yeah, well, it's sort of a big deal around here.)
i have a baby in my belly,
and he is healthy,
and wiggly,
and probably a lil' bit sassy just like his big brother,
and we are making a nursery for him.
and life is just really, really good.
the end.