Bubbuh
is terrified of loud noises.
This is probably an understatement.
So, you can imagine how miserable the 4th of July weekend is for him.
(Especially when it stretches out for three flipping days.)
So far, he has spent the better part of the last 2 days
under my feet,
at the side of my bed,
and even in the bath tub.
Yep, the bath tub.
So, when it comes time
for him to go out on the deck to eat his dinner,
and then run down into the yard and have his night-time potty break,
he is NOT interested.
Not when fireworks are wreaking havoc in the streets.
He would rather starve, and "hold it."
(Yes, even for 18-24 hours straight.)
So, the hubs and I have to go out on the deck with him.
And we have to walk down into the yard
and wait while he goes potty.
Then we say "Good potty Bubbuh!"
over and over again...
in baby voices.
(Yep, we really do.)
This is where the "oh my sick" comes in.
I was walking back into the house, when I stepped on something...
...with bare feet.
It felt like a plump, juicy grape.
I searched my memory bank,
praying that I would remember Kort taking
a bowl of grapes out onto the deck earlier that day.
Nope.
He didn't go out back today.
No chance of stray grapes.
"Oh no." I said.
"What's wrong?" The hubs asked.
"I stepped on something that felt like a grape."
"Oh." The hubs said,
(instantly "smelling what I was steppin' in" and such)
(Good one, Lola.)
*Pats self on back.*
So, I step to the side.
Spider.
But not your ordinary, run of the mill spider.
Oh no.
A big old fatty.
A "size of Texas" (or something close) kind of fatty.
He was black, and hairy,
and considerably juicier than most grapes.
messed. up.
oh. my. sick.
Thinking about it still makes me shudder.
(Okay, it happened like, 15 minutes ago,
so the memory is still pretty fresh, but seriously?
EW.)
On a lighter note...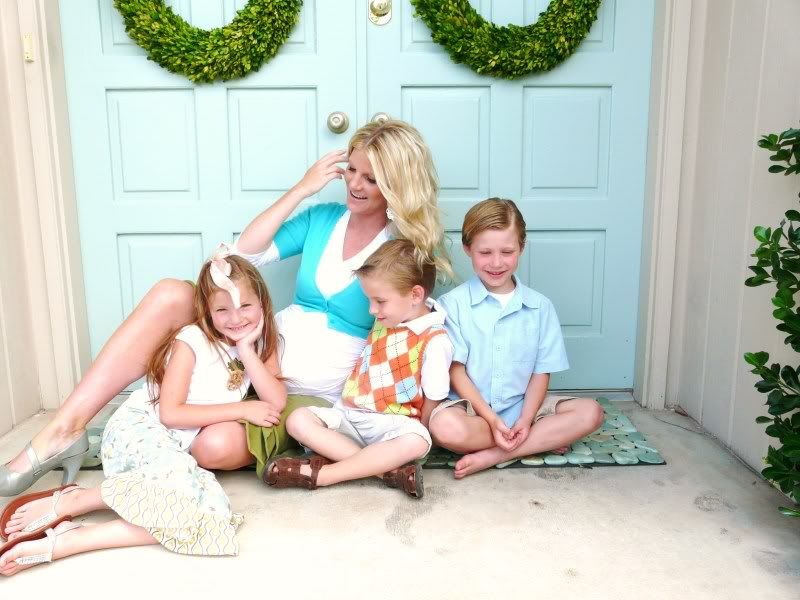 I did my last official photo-shoot before Baby Bob comes.
And it was of one of my best friends.
And she is so great.
(Not to mention so pretty...
and
one of the nicest people ever...)
We had our first babies together.
I gave birth to Kort,
and then she had her TWINS 8 days later.
Then, she had another little boy shortly thereafter.
Then we both had fun bouts of "secondary infertility"
for four and five years.
Then we both got pregnant again.
AT THE SAME TIME!
(How awesome is that!?)
Only she is cooler than me.
Because she is having
triplets.
(Yep, that's what I just said. T to the R to the I to the PLETS!!!!!!)
She is so hard core.
I feel cool just saying that I know her.
So here she is, as pictured Through Lola's Lens.
I'm so happy for her and her sweet family.
If anyone can love and nurture and adore 3 new babies
(all at the same time) to PERFECTION...it is this girl.
Those are 3 lucky babies...