Have you heard of them?
It's where you make a big old list about all of the awesome things you
definitely
want to do this summer, cut the list into strips, put the strips into a BUCKET, and draw out an activity a couple of times a week. Then you go and do whatever activity you pull! How genius is that? Love, love this idea. (You can always pull the activity the night before so that you can plan for it and have something to look forward to.)
We went to the
reservoir
and had a blast. I am thinking that our lovely little Res needs to have several duplicate entries in the Summer Bucket List...like, at least 15 of them...since, you know, it's Kort's most favorite place on the planet these days!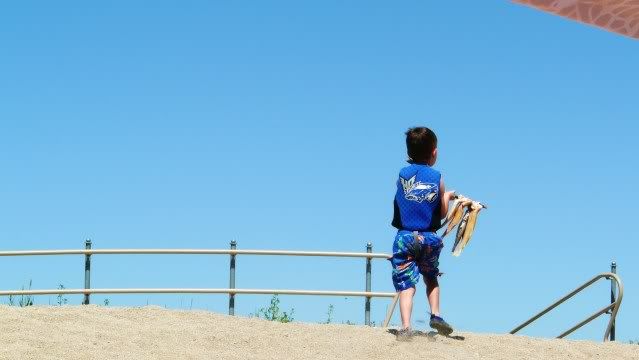 He found
5 dead fish
along the banks, and strung them onto a stick, carefully collecting them like flowers...or coins..or candy.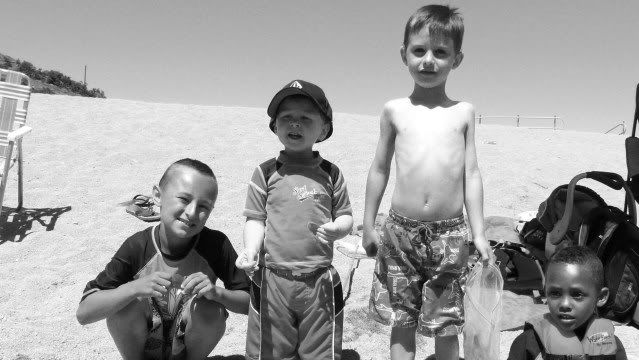 A mixture of cousins and friends. How funny
( and treasured)
will this group shot be 15 years from now?
...And how treasured are these shots of me and my boy(S) like
...right now?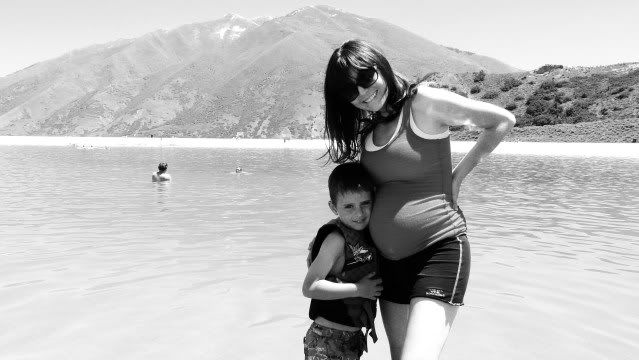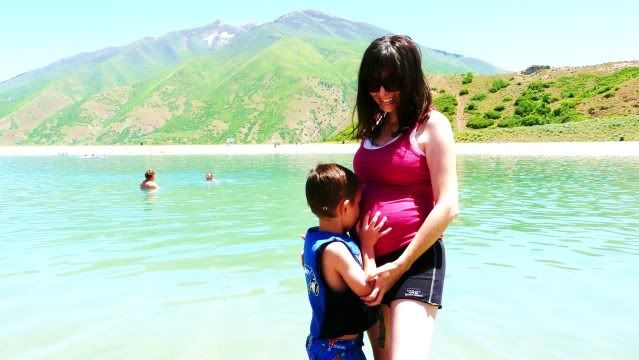 Answer: Very treasured indeed.
OUR SUMMER BUCKET LIST:
ALL DAY
Go to the Zoo
Go to Discovery Gateway
Go to the Aquarium
Go to Thanksgiving Point
Go to the Bean Museum
Go to Seven Peaks Water Park
HALF DAY
Go Bowling
Miniature Golf
Go on a picnic
Go to an outdoor movie
Go for ice cream
Visit a playground
Visit a playground
Visit a playground
Go to the Art City Museum
Go to an activity day at the library
Visit Krispy Kreme
Fire Station Tour
Go to yard sales
Camp
Go berry picking
Have an art party
Roast marshmallows
Have a backyard campout
Make popsicles
Make s'mores
Make wind chimes
Go to the duck pond
Go to the Reservoir
Go to the Reservoir
Go to the Reservoir
Go to the Reservoir
Go to the Reservoir
Go to the Reservoir
Go to a fun Swimming Pool
What's going onto YOUR Summer Bucket List?
...and what does YOUR "Today" look like?