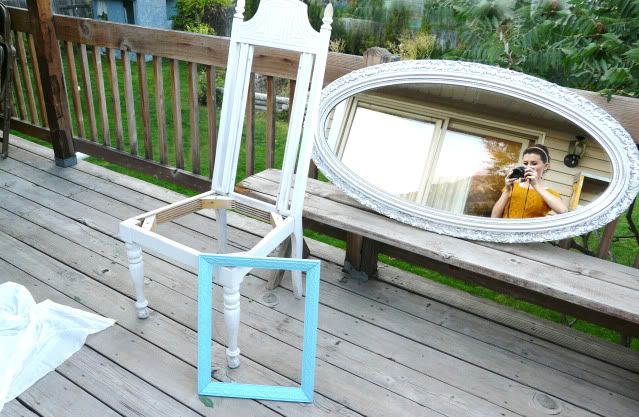 *Finish RE-finishing (painting) old dining room set.
*Start RE-upholstering dining room chairs.
*Cut out fabric for the homemade burp cloth sewing project you've suddenly decided to take on.
(Even though you know dang well that you have no idea how to sew... come to think of it... not only do you have "no idea"...you are, in fact, terrible at it...in fact, back in the day, your 4-H teacher had a near-nervous break down and gave up on you because you couldn't sew a square, drawstring bag...not even kind of...not even to save your life... but hey, for the love of your unborn baby, you can do anything...even sew...right? )
*Mop your nasty floors.
*Clean out another section of the office/soon to be nursery.
*Photograph Jordan for her modeling portfolio.
*Eat a Milky Way.
*Take a nap.
*Work on artwork for the insides of the robin's egg blue frames that have been sitting in the garage for upwards of 10 months... or call it a day...
(Let's play that last one by ear mmmmkay?)