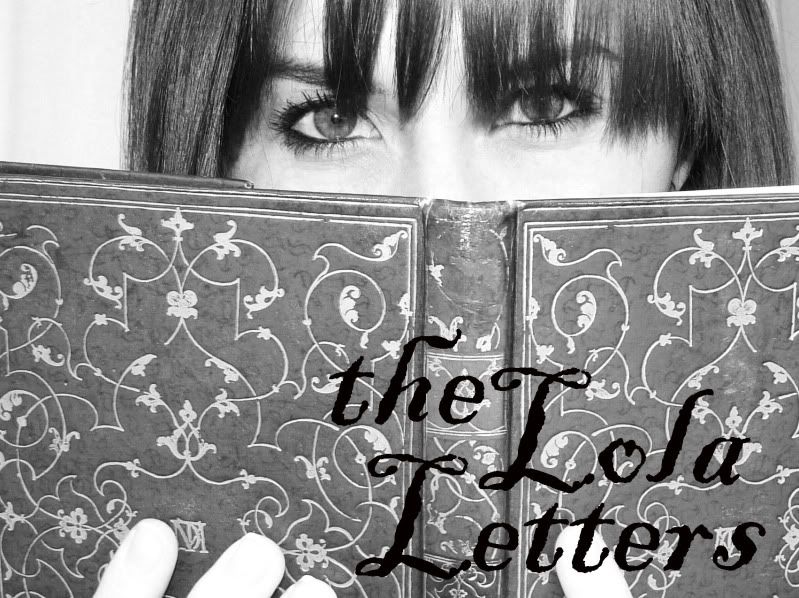 In case you haven't noticed, I sort of like sounding off about things. Pretty much anything. Especially these days, as I am in bed for much of the day, and bored, and nauseous, and sleepy, and hey, having something to slap my opinion on would be just what the doctor ordered! This is where you come in! (Yes you. Y.o.u. -as in the person reading this right now. You.)

Here's how we play:
1. ONLY anonymous questions will be allowed. Your name cannot, I repeat, CANNOT be included - because, as we've seen in the past, anonymity ='s bravery and you need to have the freedom to ask what you really want to ask.
2. You must ask a question. If you just write something like "Lola Sucks!" I will delete it. Because although it may be a totally true/fair statement, it isn't a question - so there. You could, however, ask "Why does Lola suck so bad?" That's fair enough. And I will tell you why.
3. Extremely nasty/mean-spirited/otherwise bum-hole-ish questions will be deleted. Because hey, I may have just said "bum-hole-ish" but this is still technically a family friendly blog.
4. You can ask for advice about any life situation (Oh, please, please do! You have nasty inlaws, a turd for a husband, or a sister that drives you positively crazy - I just know it! Let's talk about that...) or ask a question about me (not nearly as exciting but I will probably answer.)
5. I will pick my favorite questions and answer them in an upcoming post. If there are only 3 questions, I will cry, wring my hands, proclaim "Why Universe?!! Why won't anyone ask me questions?!! Why?! Why?! WHYYYYY!???" and then I will take a hot shower, cry some more, and answer all three questions like the good sport that I am.

But have you ever just wanted an HONEST, non-sugar-coated answer to a life-question that is plaguing you? Well, if you have, I think you've found your girl. (And to be honest, if I knew who you were, I might sugar coat...because I love you, and sugar-coating is what we do to protect people that we love. Since I WON'T know who you are, you're proably gonna get the straight stuff, so be sure you really want it before you ask!)
Now, let the questions BEGIN!!!!