(ahem.)
dear chili cheese fritos,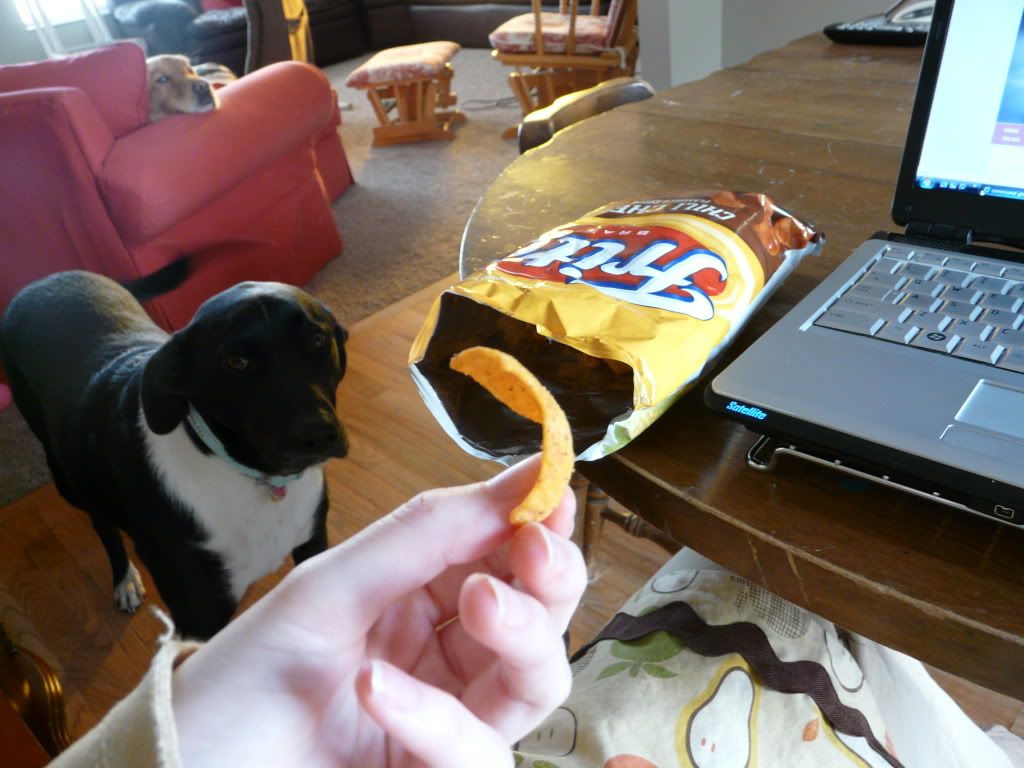 this torrid affair has got to end. i love you (deeply, passionately even) but this is getting ridiculous. i should be eating apples, and fish, and whole wheat toast smothered in organic all natural peanut butter, but all i want is you. your crispy, tangy, spicy, greasy goodness is too powerful for me to resist. at night, you're all i think about, and when i'm finally with you, i moan and groan as though i were receiving the world's greatest massage...or something. even the hubs is getting suspicious. worst of all, i just can't stop once we get started.
can't. stop.
now, i can't deny the fact that my precious little womb nugget is alive and thriving because of you (at least, in part). be that as it may, i also have to take into consideration the fact that if we continue on the road we are currently on, this kid is probably going to leave my womb and make his/her way into the world wearing a trucker hat (and then the hubs is
definitely
going to know that something is going on between us). so, i hope you'll understand when i say:
stop calling me.
i can't resist you.
i need you to be strong for the both of us, mmmkay?
p.s. - bella told me to tell you "hi." and yes, i'm fine with it if you want to call her. she really really likes you, so, who am i to stand in the way of y'all's happiness? (but just so you know, i will secretly resent you and her for the rest of your lives and fully intend to make you miserable in every imaginable way, but only in a completely discreet, passive aggressive manner, of course.)