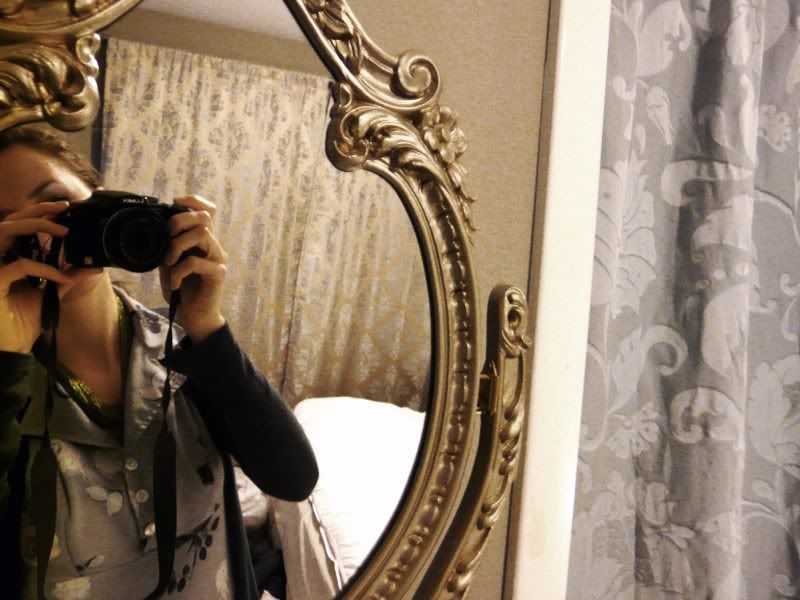 my mother-in-law bought this
charming mirror
for me in a little antique shop in downtown escondido during our last vacation together. can i just say how much i love, love, love having a mother-in-law and a sis-in-law who love thrifting and antiquing as much as i do? i love it a lot. we always have some seriously good times.
this mirror
rests on my dresser and usually makes me smile when i walk by (no matter how unshowered, frizzy, and unkempt the lady staring back at me may be on any given day).
good memories of good times.
(and yes, there is a HUGE pile of unfolded laundry behind me on the floor. i'm sure i'll manage to get to that by march too :)