My parents. Still in love. Still going to the temple.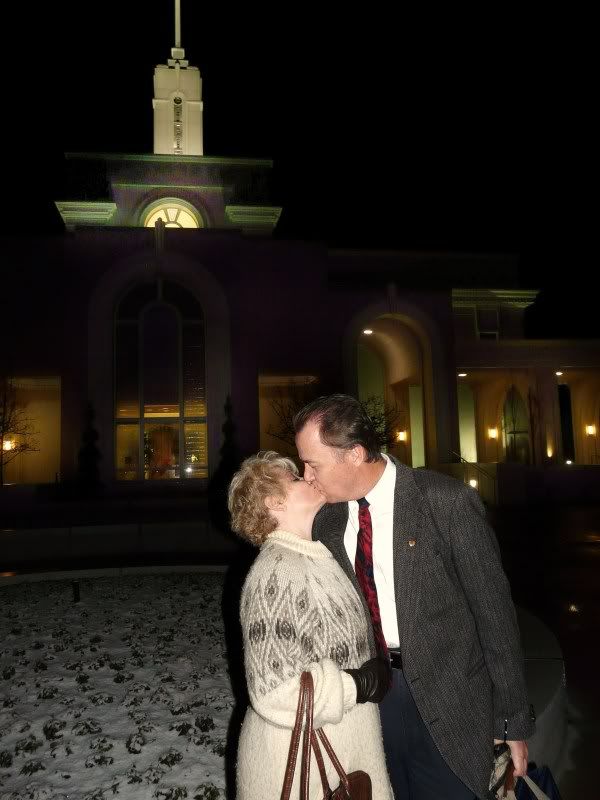 They were really good sports to let me take their picture at 7:00 tonight when we were leaving the temple and I realized that I hadn't taken my "daily photo." I should forget to take it more often, as that is clearly when the magic happens.
This is a photograph I'm sure I'll always cherish. I don't think any kid (age 2, or 62) ever gets sick of seeing their parents in love. There's something about it that I still find comforting at 29. It's a good reminder that the hubs and I need to smooch more in front of Kort. Sure, he squeals, covers his eyes, blushes, and tells us that we're gross, but deep down, I'm sure he's experiencing some serious "warm fuzzies" and a whole-lotta emotional security.