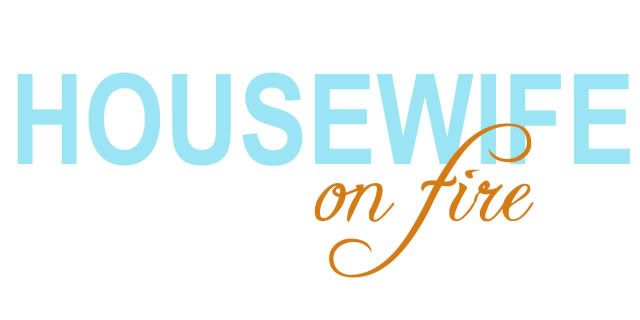 I am launching a new bloject this week! (Yes, I just made up that term...blog/project ='s bloject... Get it? Pretty good eh? Yeah...that's just how I roll.) I'm really excited about it. It's called
Housewife on

Fire.
I am going to be sort of busy trying to keep the new housewifey goals of getting out of my bathrobe before 2:00 p.m. everyday, and showering regularly, and cleaning up my house a little bit here and there and such, so I may not post over here a whole lot this week! Then again, maybe I will... who knows? (Answer: Definitely not me.)
So come check it out!
I'd love to have your input as we go along.
XOXO,
Lola