I passed my three hour glucose screening test thing.
All four markers - pass. pass. pass. pass.
This made me very relieved.
And a little bit angry.
Why would I FAIL my 1 hour,
and then PASS all four draws during my 3 hour?
Bizarre.
Annoying.
But there it is.
And yes, I am more grateful and happy than I am angry...
but still.
We can't get a more accurate 1 hour test?
It doesn't make any sense.
Boo.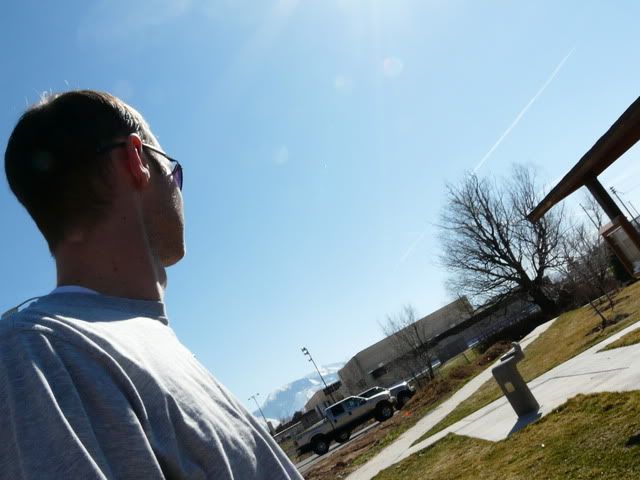 On the bright side,
the hubs was an amazing support to me during the 3 hour test, and the girl working at the lab was about as friendly/awesome/cute/fun as they come. She stuck me with a needle four different times and I just walked away thinking "Isn't she the greatest?" So, there's that. We were also allowed to leave in between the one hour draws and this helped immensely with helping the time pass quickly. I love the hubs so much. He took me book shopping, and fabric (for the nursery) shopping, and by the second hour, when I couldn't stand up without blacking out, he simply ran all our errands for me while I slept in the warm, plush, blue-velvet interiors of the pedi-van. What a guy. It literally made the whole thing more than a little bearable and I honestly don't think I'd trade it. Not even for a needle free day at home. It just served as yet another reminder that he really is going to be there for me in sickness and in health - through it all. Everything. And that's a really comforting feeling, you know? Especially when you're as weak and wretched as I have been the last few months! It's nice to know that my value isn't being measured by what I can DO or OFFER, but instead, is based on who I am inherently. Just love that man of mine. (And I am so grateful that the test came back okay. I REALLY didn't think it was going to!)
And again, (and again and again)
thank you
for your kind words and all of the totally helpful/comforting information. Knowing what some of my options were, and hearing how "okay" and even "great" so many of your pregnancies were despite a diagnosis of GD was SO helpful and helped me take it easy until the verdict was in. So thanks. (Like, very, very, much.)