it is pouring outside.
lightning is literally lighting up the dark gray skies,
and thunder is rattling the house.
i'll give you one guess as to where bubbuh is.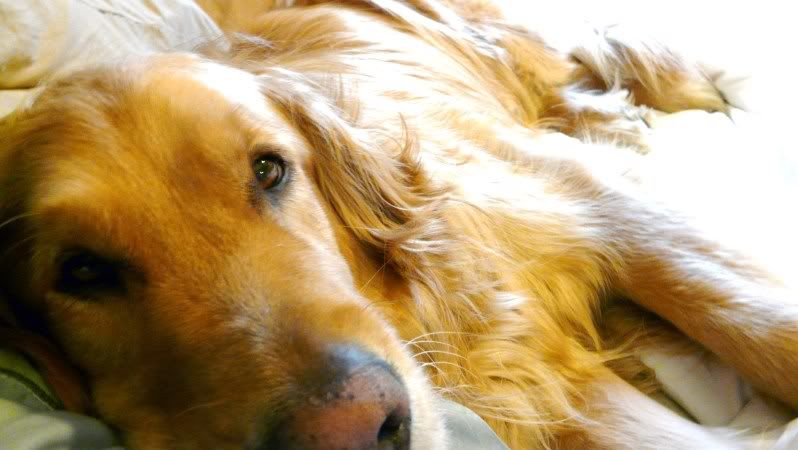 that's right.
right next to me...
and sometimes underneath me...
and sometimes trying to climb on top of me...
burrowing and nestling harder into baby bob
with each an every thunderous symphony
that plays across the sky.
pretty much terrified.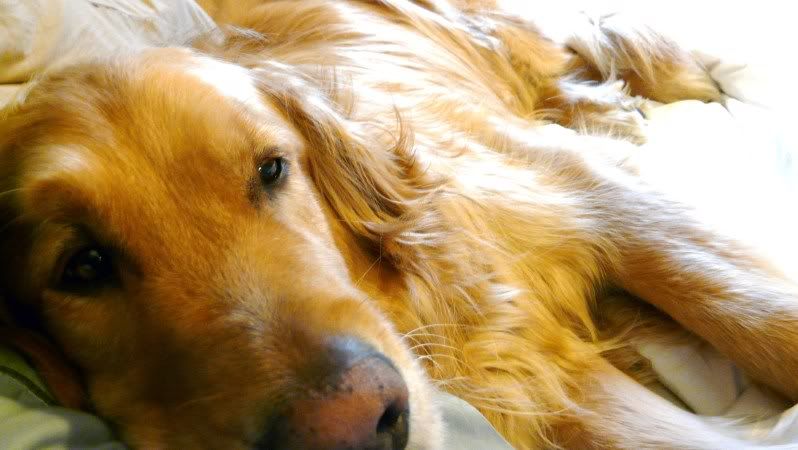 85 solid pounds of chicken in my bed.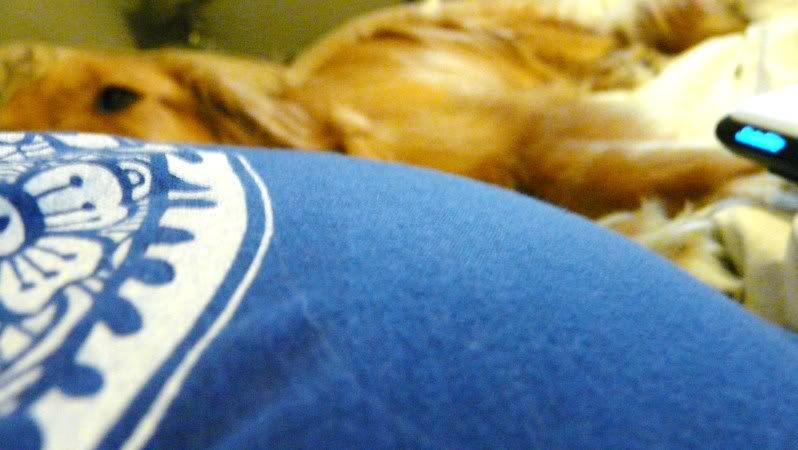 man, i love him.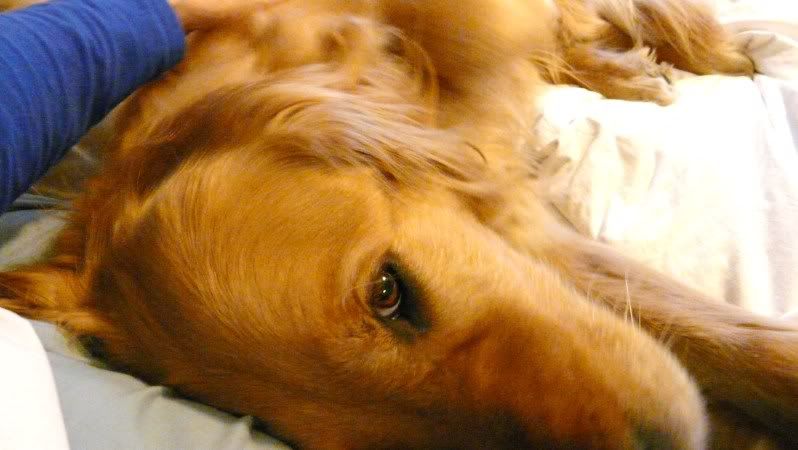 all cowardly, needy, 85 pounds of him.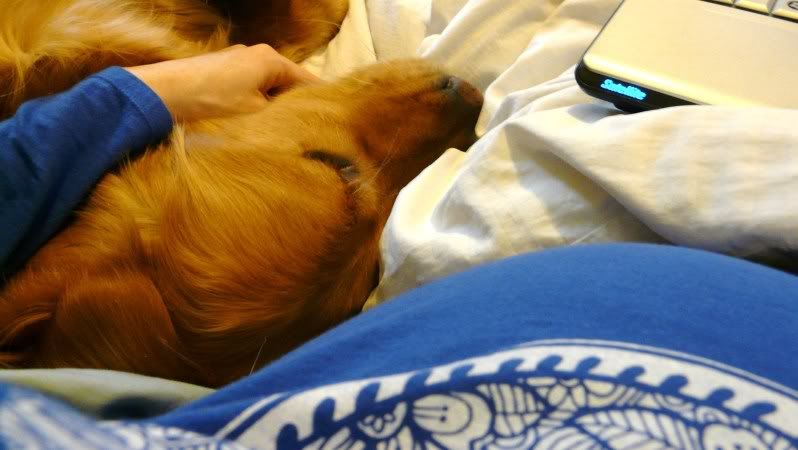 and i love my wiggly, 24 week old baby.
all 1.23 pounds of him.
(or something close to that,
depending on which book or website you read)
baby bob is hiding behind the bright blue and white graphic tee featuring a charming little folk bird...
(an old navy clearance item i rather fancied)
but he's there.

2 of my 4 favorite boys, snuggled in for a spring rainstorm...
(there are 4 favorite boys in my life now,
how lucky is that?)
in my favorite bed...
while i snack on a favorite treat (junior mints...mmmm)
and
listen to the rain as it pounds away
on my favorite backyard tin roof...
happy wednesday, everyone.