My cute friend Collette has made a goal to take and post a new photograph every. single. day. I loved this idea, and thus, I am totally biting it. The thing is, what some people are able to say in one sentence, I tend to say in three paragraphs. Thus, it is much the same with photographs. Once I get started, it's hard for me to stop. So, sometimes (well, maybe sometimes…but maybe not even sometimes) I will just post ONE photograph for the day. Other times, I will post a series of photographs taken that day.
Today was my first day. Last week, my friend Kristen gave me a b.e.a.u.t.i.f.u.l. glider that she has re-covered with a red and cream French Country Toile. (My absolute favorite fabric, like, ever.) She gave it to me for the baby's nursery. I love it. Every time I look at it, it makes me smile. So, for my first Photo-Project, I thought I would do a still life of my new favorite chair. That way I will always remember it. Come baby puke, spilled orange juice, house fire, you name it… at least I will still have a visual image that makes me smile.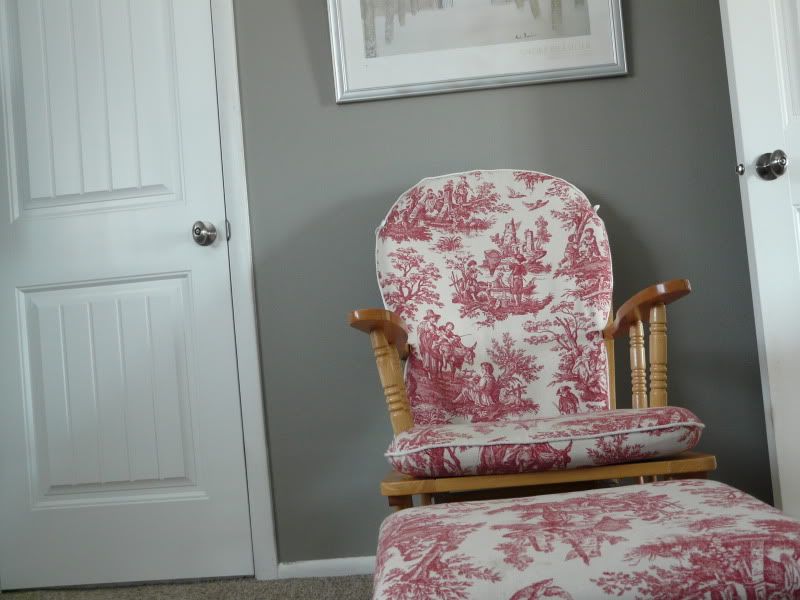 I got one frame into shooting before getting totally photo-bombed!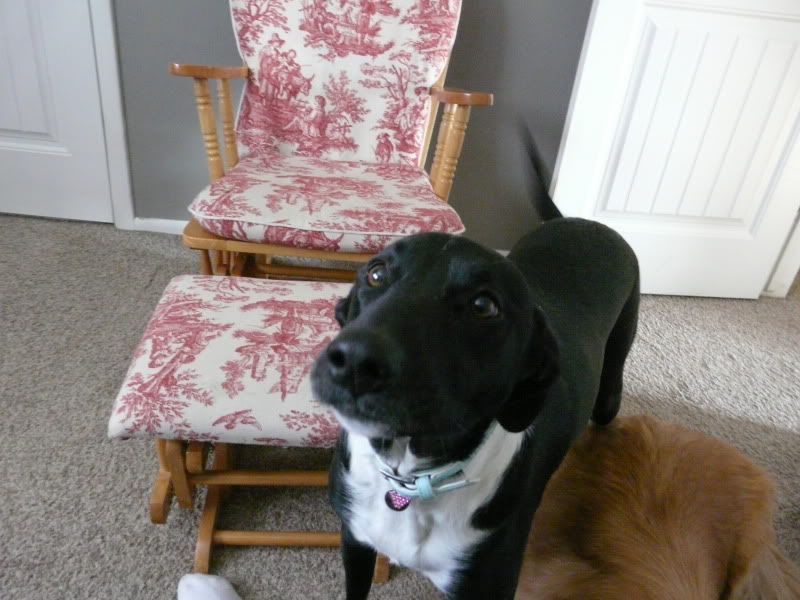 Oh well. It seems that real life is once
again better than still life.