Kort has done GREAT at school all
week,
but alas, we ended on a sour note.
Our dogs should start giving workshops for professional photo-bombing. My camera comes out and they are on the scene! They don't even mess around.
Aw, snap. Not good news.
He refused to participate in basketball spelling? Whose kid is this? As you can see, he also didn't finish a class project where all of the kids wrote a letter to their former classmate (Zadia) who recently moved to Spain. So, he finished it today when he got home. I asked him to hold his letter for a picture, but he was sucked into word girl and didn't hear me. (Nor did he notice when I propped it up on his comatose lil self and shot 6 or 7 pics. SOOO my kid.) For those of you who can't read "Kortland," it says:
Dear Zadia,
How are you doing?
Do you go to school?
Is it your 100th day at school?
Your friend,
Kortland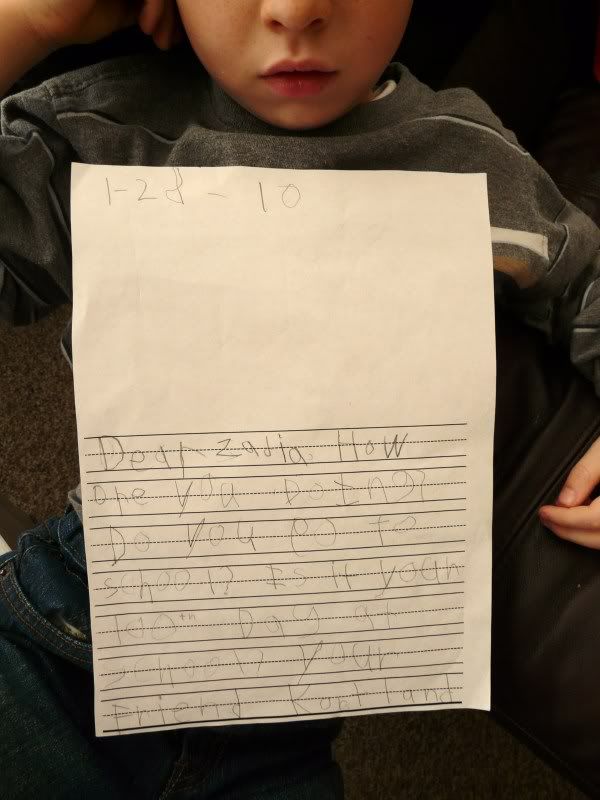 Oh well, there's always next week...