Kortland developed a fairly nasty cough over the weekend, so I decided to keep him home with Kyle today. I kinda sorta love sick Sundays. Nothing really beats a Transformer-clad little boy (thanks Nancy) with some serious bed head running around your house all the live long day. We all laid in bed together and watched "Night at the Museum 2" together. I was laughing so. hard. The lisping Egyptian Pharaoh Guy? Stop. it. right. now. I was practically rolling on the floor. (and yes, I do, in fact, have the emotional maturity of a third grader.)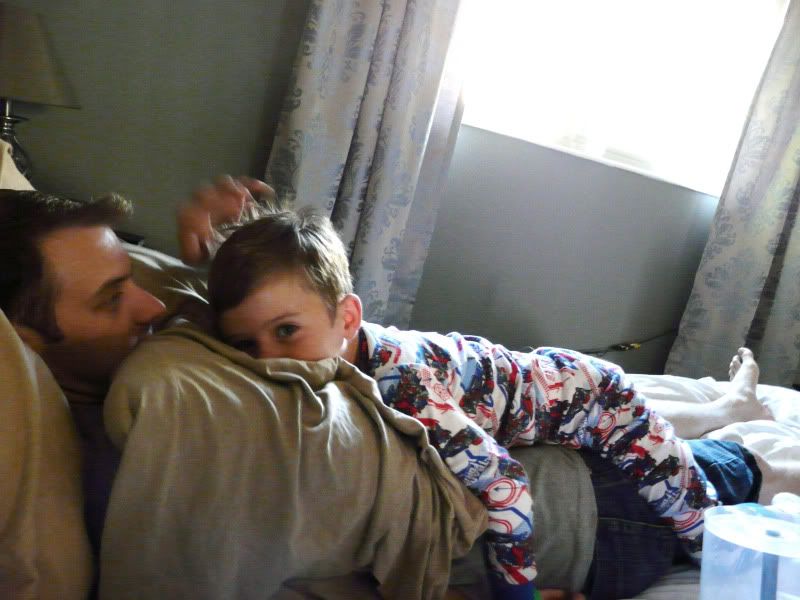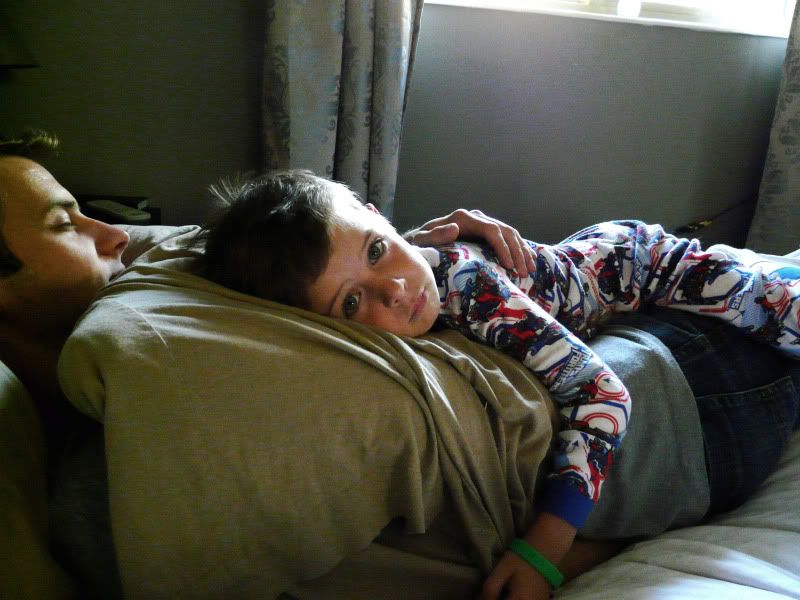 After the movie, Kort brushed up on his "flash free" photography.
When bedtime rolled around, Kort proudly exclaimed:
"and I don't even have to get changed into my pajamas!"
We both agreed that the moment warrented a small celebration.

Once Kort was off in dreamland, the hubs and I made scones and enjoyed them (too many of them, if I'm being honest) with melty butter and cinnamon/sugar. I love sick Sundays.