I didn't want to do it, but you keep on licking your owee.
I don't know if it's residual trauma from all of those flipping fourth and twenty-fourth fireworks...or if it's stress from all of these random thunderstorms...but you have got. to. stop. licking. your. owee!!!!
Oh no. No, no, no. Don't you give me that face,Mr.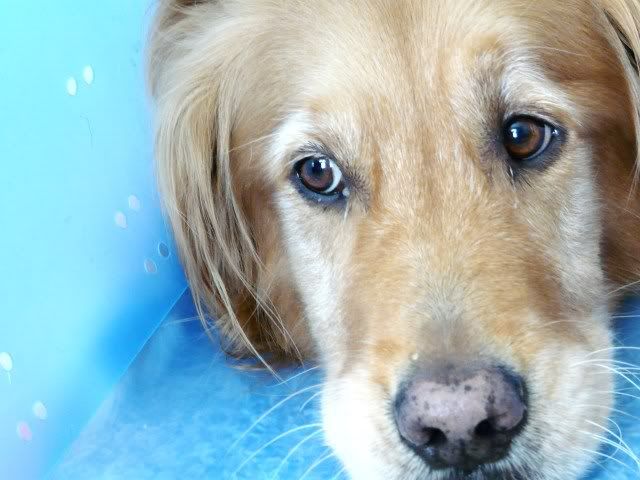 You have only yourself to blame.
{P.s. Sorry about the eye goobers. How embarrassing.}