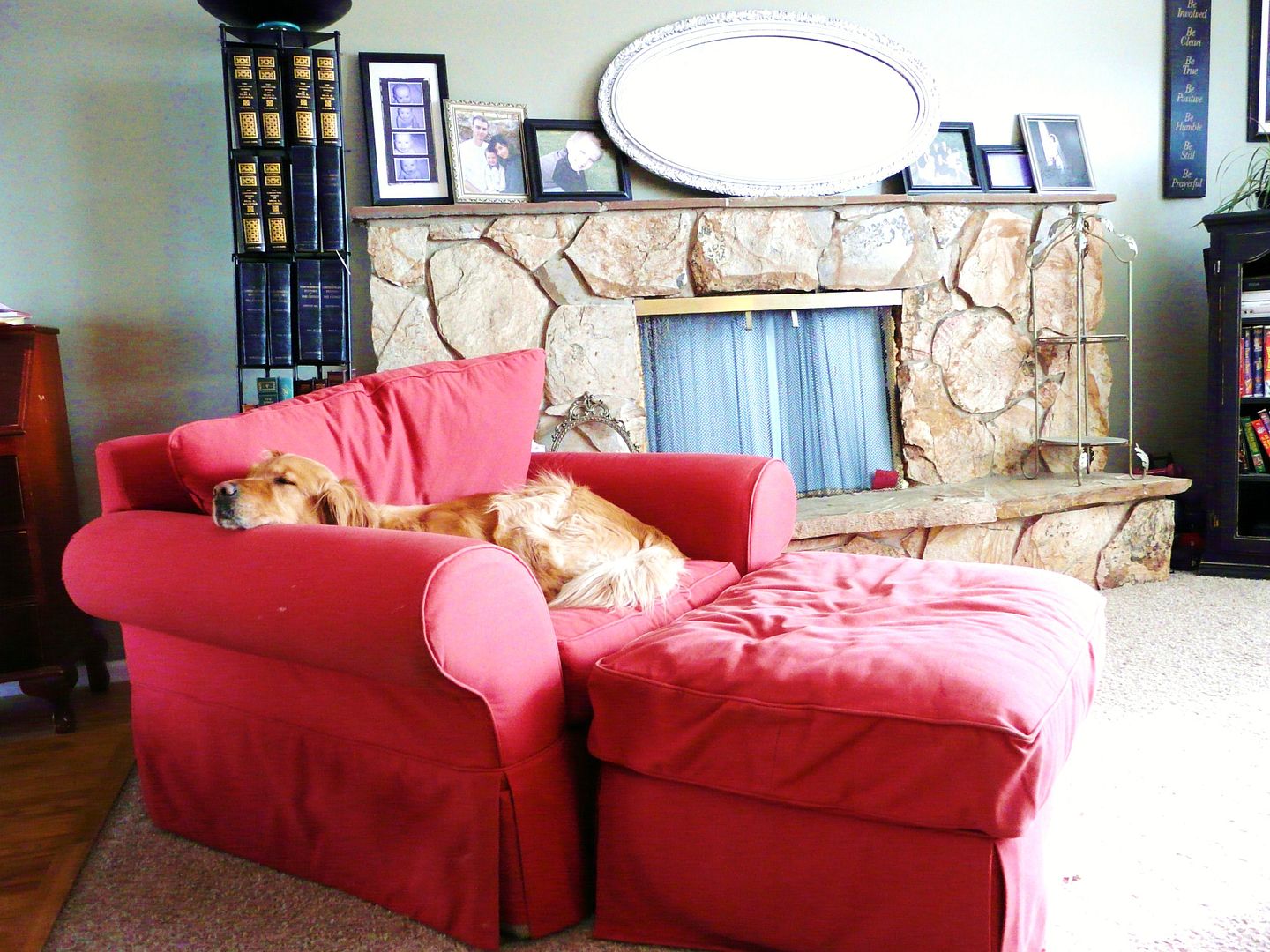 Today at
Communal Global,
we are talking about cozy corners. This is mine. A big, cushy, messy red chair. We love our big red chair. The hubs got it for me as a surprise anniversary present. We don't usually do the whole "present" thing for V-days, Birthdays, Mother's Days, Father's Days, Anniversaries, and such, but sometimes he breaks the rules.
We've had some seriously good times in the big red chair. We read there every morning before Kort goes to school. Bubbuh takes daily naps there. I snuggle there with the dogs and drink hot chocolate. The hubs and Kort cuddle there and take turns making up stories before bedtime.
Most recently, I sat there and held my little boy as he sobbed. One of his favorite school friends moved to Georgia a few days ago, his principal announced that he is moving to a new school next year, the fun run was canceled, and school is 2 days away from being over for the whole summer, and he's going to miss his friends. Those are a lot of big changes for one little guy to take in all at once.
I love that big red chair. It's a place for comfort, a place for love, a place for sharing, and a place for comedy. (You know, like when all three of us plus 2 huge dogs pile on there and see how long we can last? Yeah, it's pretty funny. It makes us laugh a lot, anyway. I can't wait to add Baby Bob to the mix and let the good times keep on rolling.)
What's YOUR cozy corner like?