picnic.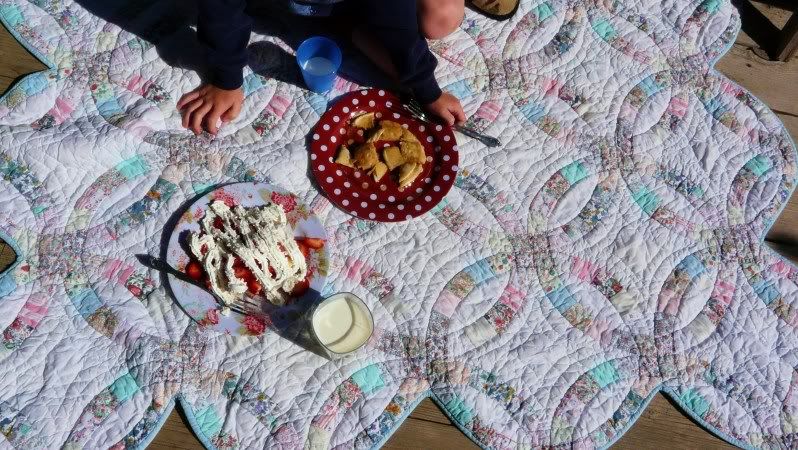 kort and i let daddy sleep in this morning. he had a looooong day yesterday. we spent the early morning slicing strawberries and watching a movie about the armies of helaman (twice). then came the pancakes. just as we pulled the last cake from the griddle, kort said. "i know! let's eat them outside for a picnic!"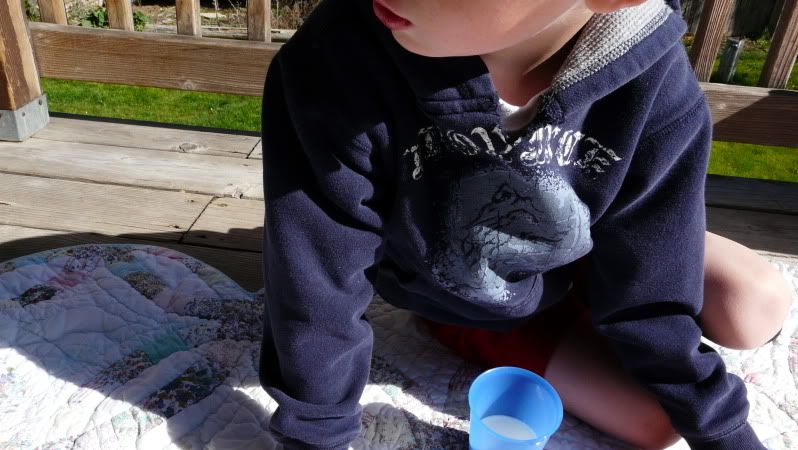 my first instinct was to say no. i'm glad i didn't listen to it.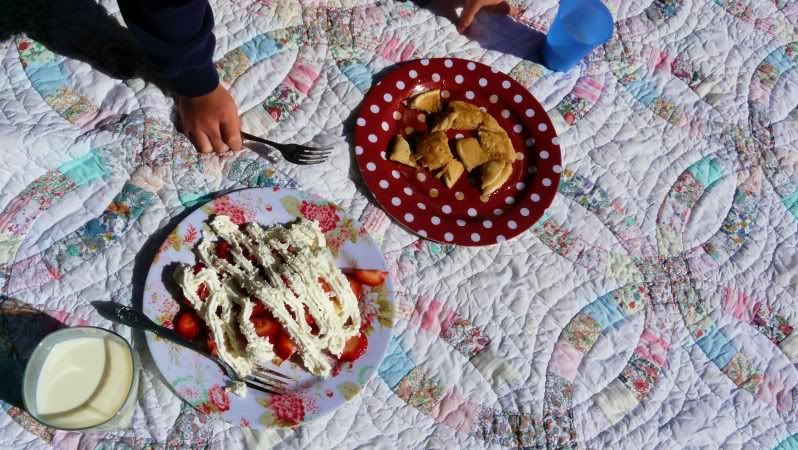 we soaked up the warm sunshine and talked about things that mattered to him. school, mote-digging, friends, and most importantly - jokes. he sure loves telling jokes.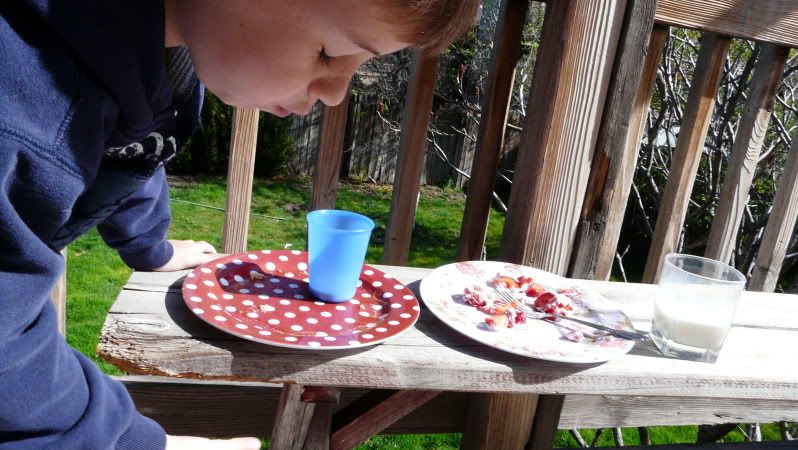 we made the dogs stay inside. they did not appreciate it. but, as good as they want to be...they can't really behave themselves around pancakes, syrup, and strawberries...on the ground, no less.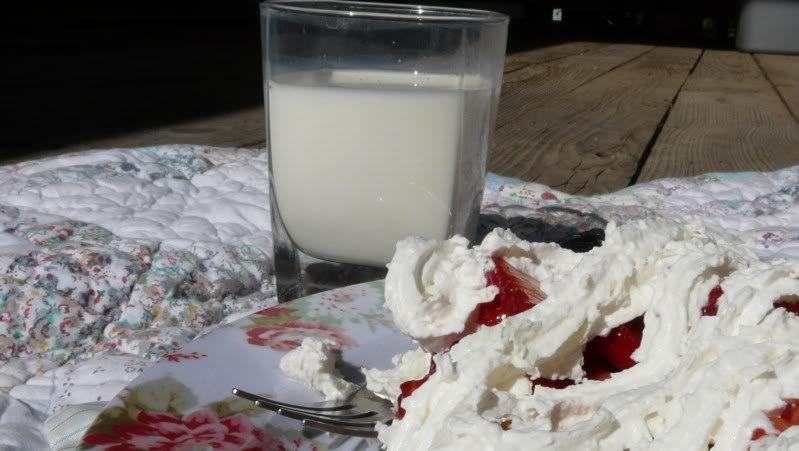 now we're off to put together puzzles..and color pictures...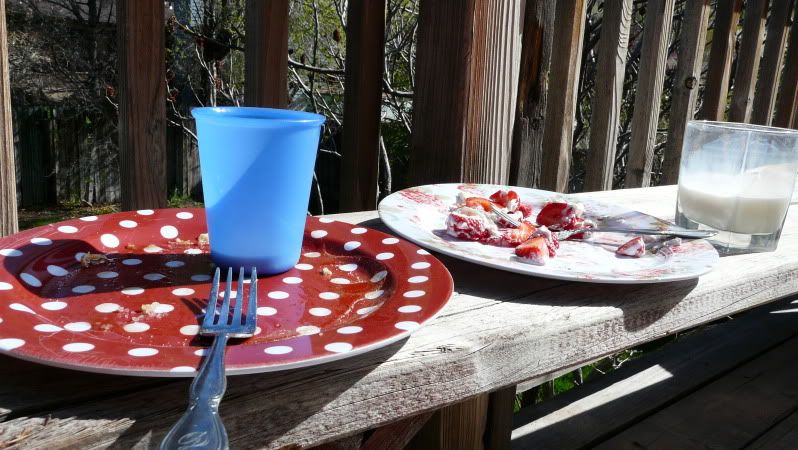 happy sunday.