Oh, I love 1:00 church on Sundays...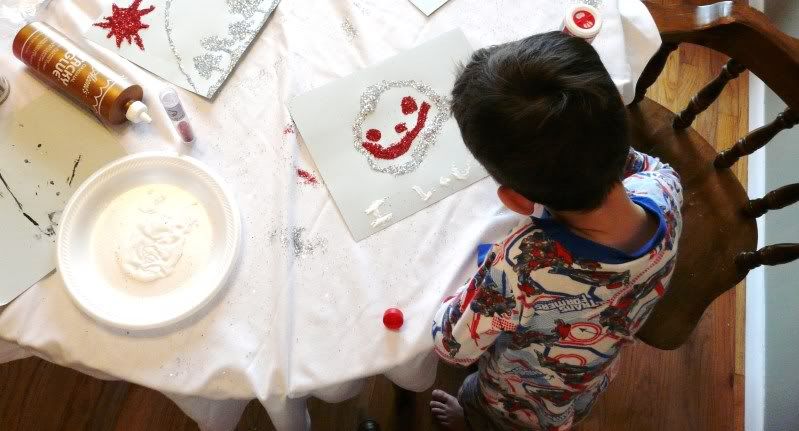 I know, it's like, the worst time slot

ever

for moms with little ones, (you know, little ones who usually take afternoon naps, and tend to get cranky when they skip them) ...but it is sort of heaven for moms with "big ones."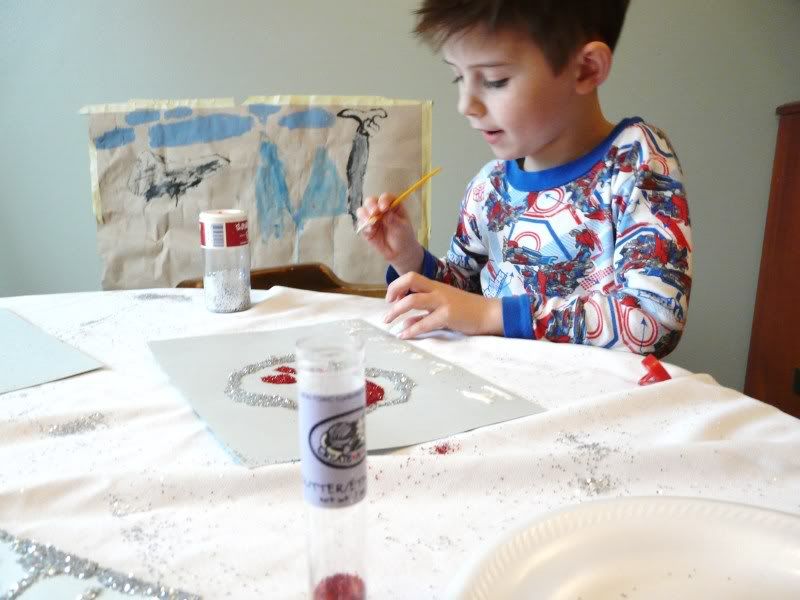 And I'm not going to

only

have a "big one" for long (yay Baby Bob!) so we are soaking these delicious Sunday mornings right up, as if they were our last...for indeed, they sort of are...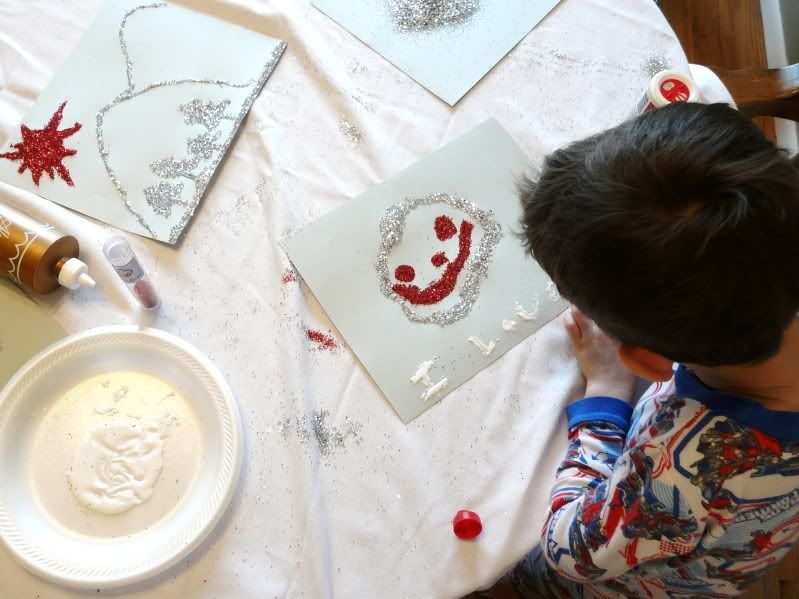 Long Sunday mornings are the best.
We sleep in.
We make pancakes.
We stay in jammies until 12:45 (which...admittedly, is pushing it).
We make glitter pictures...And wall murals made up of the center of an empty wrapping paper roll taped to the dining room wall, and an .88 cent case of Crayola watercolors.

And my little boy never fails to plaster a big
"I love you"
(yes, for his mom)
on at least one of his masterpieces.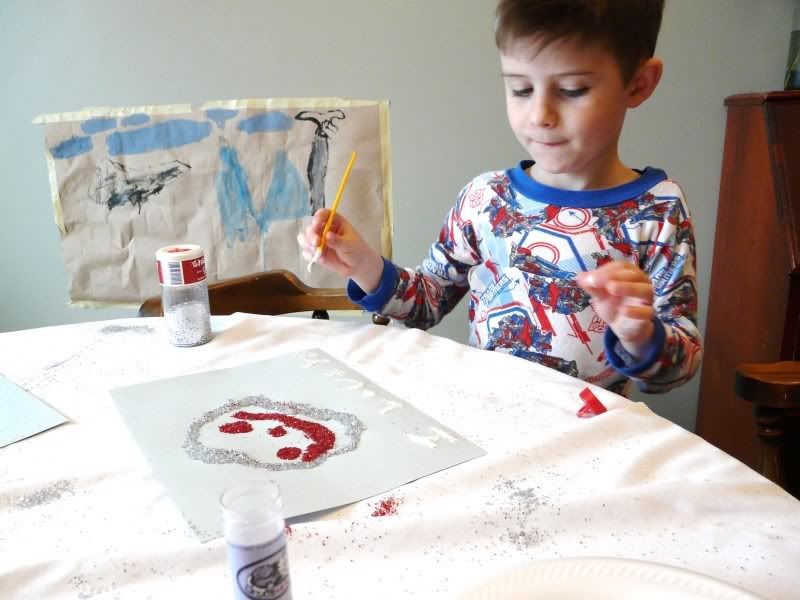 I'm a lucky mom...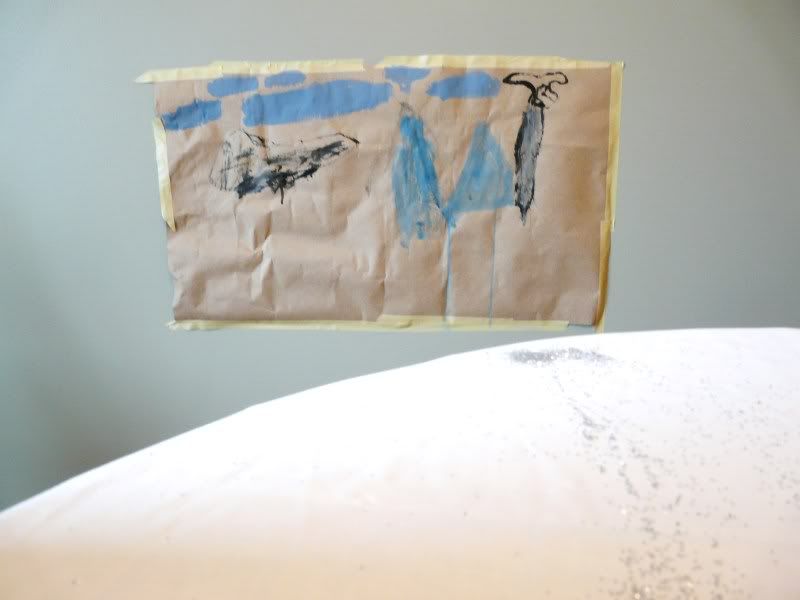 with a yummy little boy...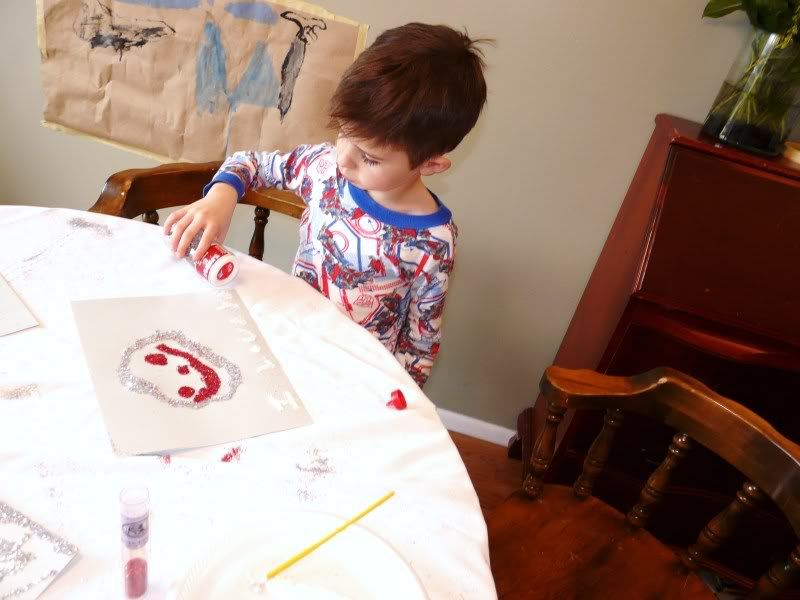 who makes wonderful creations...

and reasonably large messes...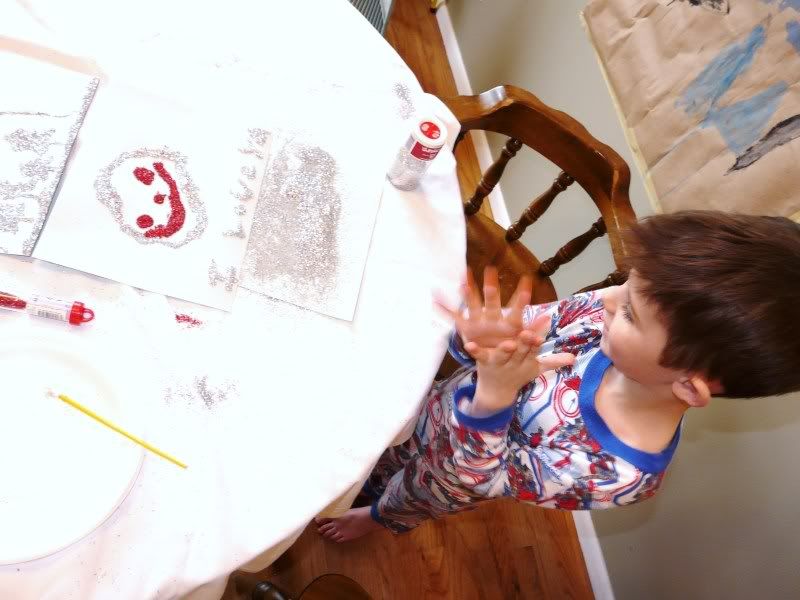 and gleans quite a heaping helping of
"pleased-with-self-ness"
from the whole crafting process.
That really makes me love craft Sundays.
Because I really love him.
Sure, the glitter in my carpet (and hair, and nails, and slippers, and socks, and on the moulding, and in the tiny cracks in the old hardwood floor, and...) will still be around post-nuclear holocaust (along with cockroaches and Twinkies). But I say...