*UPDATE* DUE TO LOLA HAVING AN UNEXPECTED (AND, LET'S BE HONEST, RATHER FUN) BOUT OF FOOD POISONING, THE CUPCAKES FOR HAITI FUNDRAISER IS BEING POSTPONED UNTIL LATER IN THE WEEK!
Yesterday, Kortland brought a note home from school
that said they are going to do a school-wide fundraiser to help the people of Haiti. I think this is a great idea. I explained it to Kort that night, thinking that he could take some of the money (and choose the amount that felt right for him) that he has earned and saved in his piggy bank. He agreed, and said he'd like to make a donation, then, as we were talking, his eyes lit up, and he said "I know! We could have a yard sale to get even MORE mony for Haiti!" I told him that it was probably still a little too cold to put on a good yard sale. He then suggested that he sell stuff door to door to the neighbors that we know (which is a lot) and THEN he said, "No, no, I know, we could have a
baking
sale!" He ran to his little art table, cut a strip of paper, ran back to the couch, and proceeded to make the following list: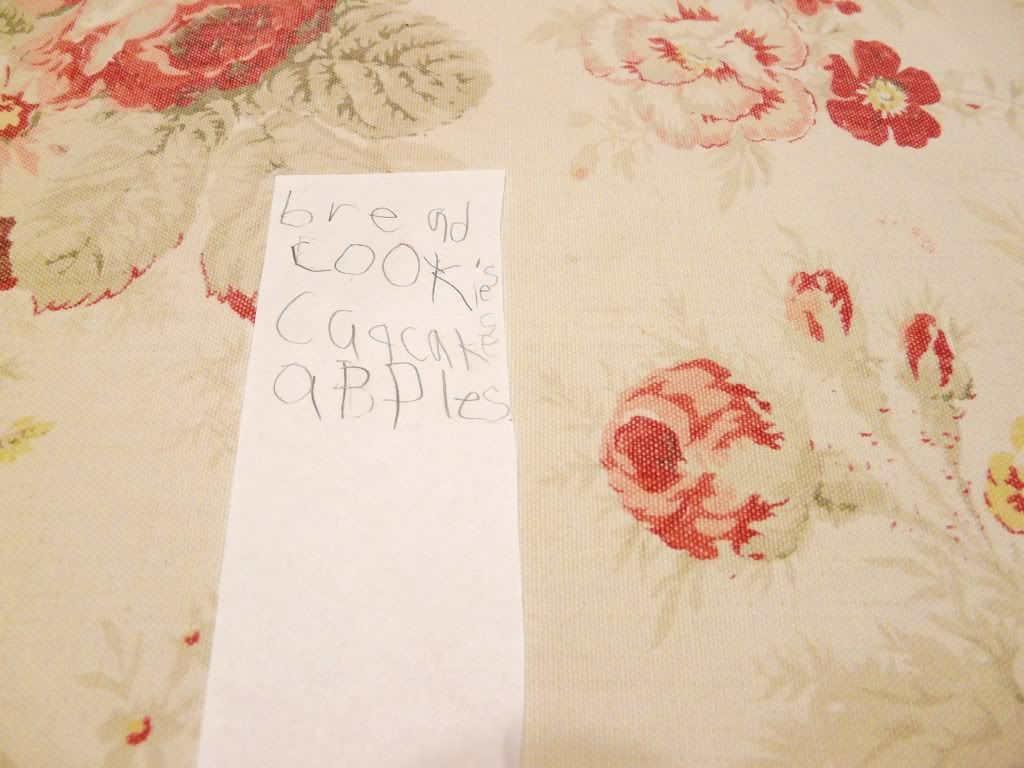 Now, I actually have a few standing orders
for a batch of my carrot cake cupcakes, but I haven't had the strength, energy, or (let's be honest here) the d.e.s.i.r.e to commit to two solid hours in the kitchen! But, what can I say? A beautiful blue-eyed little boy who has a sincere desire to help the people of Haiti SOMEHOW talked me into it. (Yea, real tough sale there.)
So, for a limited time
(meaning THIS Saturday only) you can come by (if you live in the area) and get a half dozen made-from-scratch carrot cake cupcakes for just $5.00! (yay!) If you're interested, email me at
ldugovic@yahoo.com
and then come by any time on Saturday between 10:00 am and 4:30 pm and pick them up! Kortland will be THRILLED to have your business, and I'm sure the children of Haiti will as well.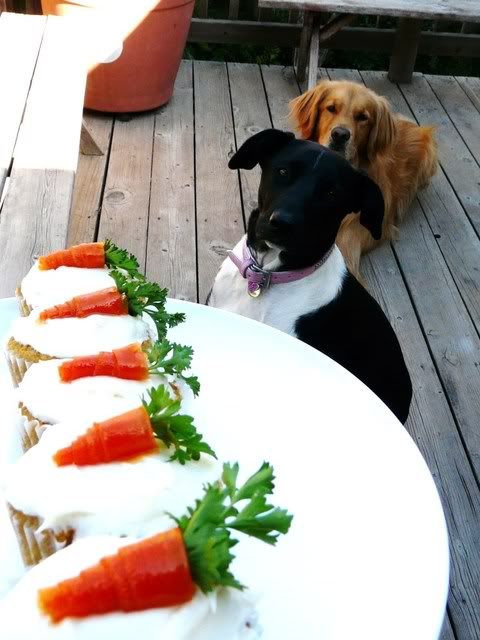 This may be the only time
for MONTHS that I make these babies, so don't miss the boat! (Plus, it would be oh so much fun to see those of you who I haven't seen since slipping into pregnant coma land!) If you don't have time Saturday, don't feel bad! Kortland is a blue-ribbon salesman if ever there was one (...HAS there ever been one? not so sure about that...) Our sweet, accomodating friends, family, and neighbors won't know what hit em! He is a shark! But do come by, if you can.
So, whether he raises five dollars, or twenty,
I have to say, I'm just happy that he's mine, and I'm just happy that he knows how to love and to care. I know for a fact that I'm not doing everything right (or for that matter, MOST things right) but it's nice to know that, despite my shortcomings, he is growing into the kind of person I have always hoped he would be. And that, my friends, certainly warrants of day of kitchen slavery in my book!